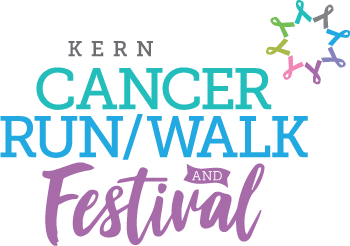 Gather your friends, family and coworkers and join us for the 2023 Kern County Cancer Run/Walk!
The Kern Cancer Run/Walk Starts is 8-12am on September 14, 2024 at Riverwalk Park
Come and be a part of…
This exciting challenge that allows you to raise funds and awareness for our local kids who are battling cancer all while having fun!
REGISTRATION NOW OPEN: KernCountyCancerRun.org
All you have to do is:
Register on this website as an individual or team.
Create a page on this site to let people know what you are doing. Add pictures or video!
Ask family, friends and co-workers to commit a donation to you. This website allows you to send out your page via email or through social media.
Participation awards will be given to all who register.
We are trying to raise as much funds as possible for Kern County cancer patients who need financial assistance and transportation during treatment. Help by being a Fundraiser! Please ask your friends and family to pledge each mile or make flat donation to the Kern County Cancer Foundation.
REGISTRATION NOW OPEN: KernCountyCancerRun.org
ALL FEES ARE WAVED IN CELEBRATION OF OUR 10th ANNIVERSARY.
All proceeds and tax-deductible donations stay in Kern County providing critical financial assistance for local, qualified patients with co-payments, coinsurance, and deductibles for cancer treatments.
REGISTRATION NOW OPEN: KernCountyCancerRun.org
Cancer Survivors…Register Here for Events